There's great anticipation that comes along with the first spring produce – the sight and taste of something young, fresh, and green is exhilarating after months of hardy root vegetables and winter staples. If you love your spring veggies but need some inspiration for how to cook and prepare them to make a tasty dish, here are some of our favorite spring vegetable recipes for you to enjoy.
PEAS

Who doesn't love tiny baby peas that are fresh from their little pods on a spring day? We use a bowl full of these lovely little morsels and add some melted butter, water chestnuts, scallions and then some bacon and cashews for extra salty goodness. Toss the miss through with a vinaigrette of lemon, mustard, and oil for a spring meal you will love.
Peas and pasta go hand in hand and if you have access to some delicious peas and some pancetta why not throw in some yummy orecchiette for a flavor sensation. This amazing combo incorporates peas, pancetta, tender pea shoots and some creamy cheese sauce for extra spring delight.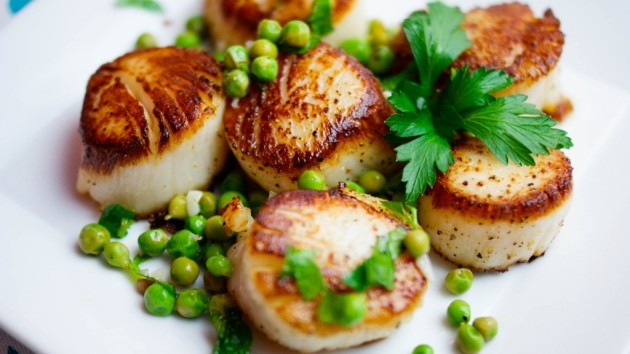 Love scallops? Why not add in some peas for extra excitement in your spring menu. Add a side of peas to your plate of scallops and throw in some lemon, parsley, garlic and in a moment you have a healthy and delicious meal your family and friends will be devouring in no time at all.
ASPARAGUS
The classic spring asparagus is an old favorite and adding in some smashed garlic and black olives give it the extra punch you've been looking for in your spring menu. Spicy and delicious this unique Asian twist for spring will leave you sizzling.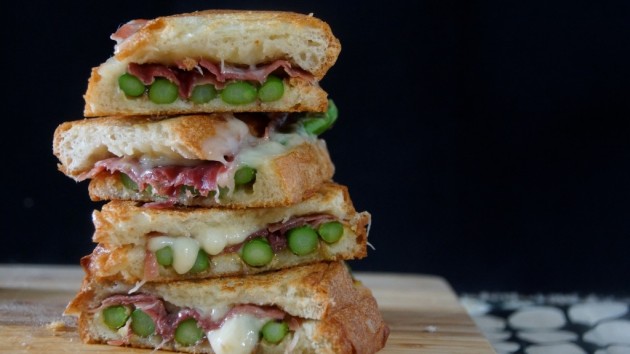 A fun and tasty twist on the grilled cheese sandwich, add in some asparagus, fontina, and some speck ham and you've got a world-class spring panini. Toasted on Italian-style bread and filled to the bring with deliciousness, this panini combo is a spring receipe that will leave you asking for seconds.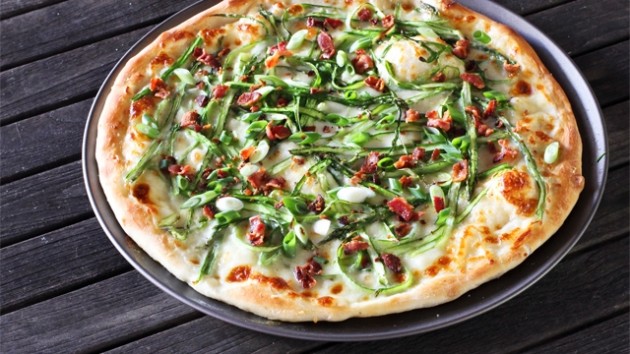 There's not many of us that wouldn't be keen for a pizza treat this spring and this great combination is one that will be a favorite for years to come. Incorporating thinly shaved asparagus, bacon, scallions, mozzarella and parmesan cheese, this circular piece of goodness will fire up your spring recipe menu on all cylinders.
FAVA BEANS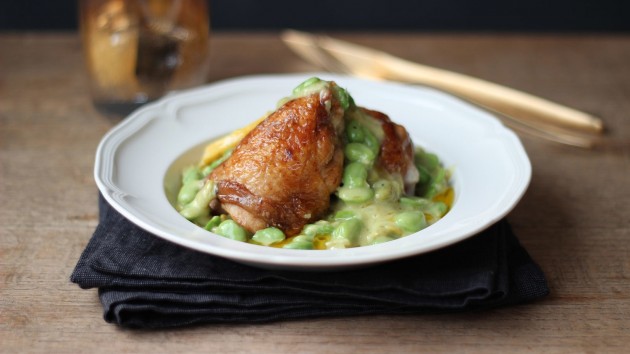 Fava beans, or broad beans as they are sometimes called, are a bit labor intensive to prepare, but elegant recipes like this Sous Vide Chicken with Mustard and Fava Beans from Hannah of the Kitchen Alchemist make all that shucking well worth your while. This special spring dish will wow the crowds thanks to the golden brown chicken thighs, mustard sauce and broad beans in buttery sauce. This spring recipe is sure to be a crowd pleaser.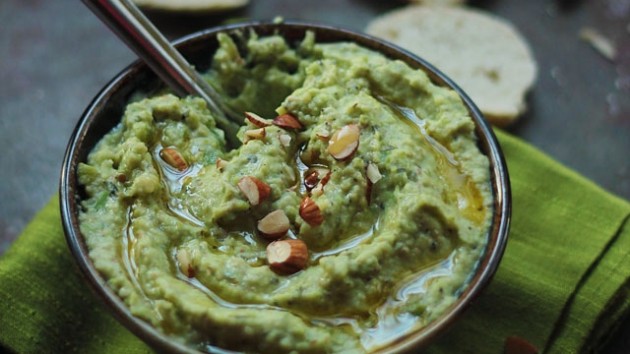 From falafel to hummus, anywhere you might find other hearty beans, you can find recipes that call for fava beans. If you're looking for a tasty springtime dip,  Chinmayie of Love Food Eat creates a Middle-Eastern-inspired dip from sauteed fava beans, roasted almonds, and garlic. A perfect mix of green to celebrate spring, this dip is packed full of all the taste you crave for an exotic dip.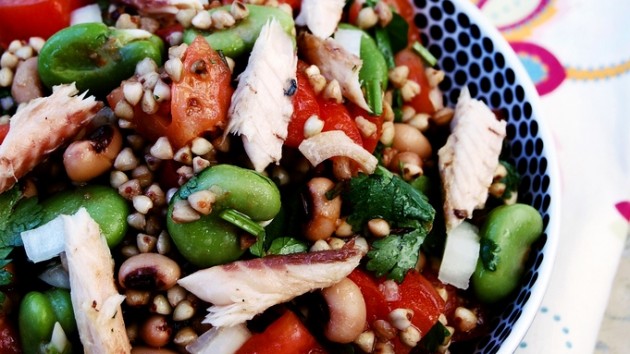 Packed with vitamins and minerals this power food-packed salad from Rosa of Rosa's Yummy Yums will get your spring foodie. Featuring fresh favas, tomatoes, and onions, cooked kasha and black-eyed peas, mackerel, and miso dressing, this dish is a crowd pleaser for all the right reasons.